Norwegian version

Tourist Information is available at the Town Hall reception desk (The foyer at Stord rådhus). Information is also available at Stord kulturhus (Stord Cultural Centre, next to the shopping centre Amfi in Leirvik
For accomodation availability and bookings, information on attractions and events, check out the website www.visitsunnhordland.no.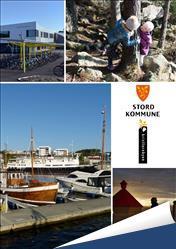 You will also find a lot of useful information in our brochure "Stord municipality". The brochure is free to download, or to pick up in print at the Cultural Centre or at the Town Hall reception.
The cinema and swimming pool are located in the Cultural Centre. There is wireless internet at Stord kulturhus and at the Town Hall. Public computers are available at the Library on the first floor, and at the foyer in the Town Hall (open all the year).
If you need a doctor you can call +47 116 117 or 53 45 61 40.